WhatsApp Marketing vs Email Marketing – Which is better?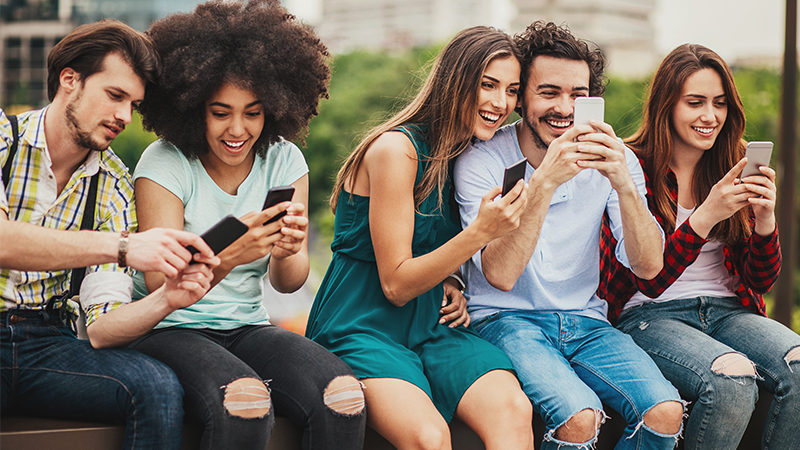 Email marketing has always been a great way to reach out to customers and prospects. The problem is that most companies don't really know how to effectively implement it. They often send emails without thinking about the recipient or their interests. This can result in low open rates and poor click through rates.
Digital Marketing strategy
However, WhatsApp marketing is a new trend that allows businesses to communicate directly with their target audience using text messages. It's a simple, effective and affordable way to connect with consumers.
We created Mazzapper for the outbound marketer in mind… allowing for them to quickly and easily send 10 to 500 personalized messages per blast, without much hassle, while allowing for them to chat with their customers while the bulk sending occurs.
Marketing campaigns and email marketing list and contact lists
This email list is a collection of people who share interests. The list contains contacts that are organized according to the existing rules. The recipients receive individual notifications when new messages arrive.
Text messaging is a great way to reach out to potential customers. Companies use it to promote their brand, sell more products, and provide customer support. Texting is similar to email marketing because both are owned channels. You decide who gets your messages, what you share with them, and when you share them.
Text messages are sent over cellular network. These messages are also restricted to 160 characters. This limits marketing opportunities for businesses.
SMS Marketing is a great way to market your product or service. You can send marketing messages to almost everyone who owns a cell phone. Your text messages go out instantly meaning you can really control when people get them.
Email marketing tool
SMS marketing is a great tool for businesses to use because it's inexpensive and simple to implement. However, it's also very easy to track and measure performance. This means you can see if your customers are responding to your message or not.
Short messages aren't as effective as long ones. There are some advantages of using short messages, but there are also some disadvantages. People use text messaging because it's easy to send and receive messages. Texting isn't expensive either. Short messages are limited to 160 characters. This makes them less effective than longer texts. Some companies charge more for sending short messages.
Engaging marketing channel for your audience
Unwanted messages can kill brands. Make sure you give people permission to receive marketing messages through text. Respond to complaints about spammy texts by complying with data & privacy regulations and make sure you're doing everything possible to avoid getting blacklisted by carriers. Most people are afraid of fraud, but if you're going to send out unsolicited texts, then you should probably have an opt-in mechanism. Texting is more expensive than other forms of communication, but you'll pay less per message if you do it right.
Read out guide on how to do customer research with Whatsapp
Customer service via messaging
Marketing messages can be sent out instantly via text message. This allows businesses to reach customers when they're most likely to respond.
In the past few years, instant messaging apps have become extremely popular. People use these apps to talk to friends, share photos, videos, jokes, and more. Some even use these apps to make money by selling things. This type of app is called a chat app. Chat apps are used to talk to friends, but some of them are also used to sell products. Think of apps like Whatsapp, Facebook messenger, and Instagram direct.
Whatsapp messages
Businesses use these chat messaging apps to promote their products, run customer service or other services. Younger audiences are more likely to be comfortable with this type of communication. OTT messaging apps broadcast messages over the internet. This means businesses can reach out to younger audiences without being restricted by telecoms.
Chat marketing is very similar to Whatsapp marketing, except that users must give explicit consent before receiving any messages. Companies control chat apps like WhatsApp, and they help keep the apps clean and safe by preventing spam messages.
Chatting with your customer contact list
Chat marketing is a great way to reach customers. Rich features make sure users get what they want. End-users don't mind if marketers use their data because consent-based means marketers won't be sending unwanted messages. These apps are private and safe.
Chat Marketing is still in its early stages. However, it is expected to grow as a marketing tool. For example, it was only recently reported that Instagram Direct Messages (DM) are opening up possibilities for marketing automations.
Chat marketing requires you to install the Whatsapp messaging app. This decision may be difficult if you're targeting different regions. You'll want to check which app is preferred in each country. Also, Facebook is trying to make the apps interoperable. This would allow you to target users who use both apps.
Internet dependency. Whatsapp messaging apps don't work unless there is an internet connection. This may become an issue in developing countries. Mobile dependency. Messaging apps don't work exclusively on mobile, however the desktop versions of Whatsapp messaging apps aren't all equal. Other than that, the Omni opt-in allows people to pick the Whatsapp messaging app they want to receive text messages on.
Chat marketing is cheaper than Whatsapp marketing. You can send messages without paying any fees. Encryption practices are different between these two types of messaging. In Europe, Whatsapp is banned. In the U.S., Whatsapp is allowed.
Both Whatsapp marketing and chat marketing make sense for businesses. Depending on your budget and target market, which one works better for you depends on many factors. You may want to try chat marketing first before switching over to Whatsapp marketing.
Apple's iOS 14.5 privacy update includes changes to location services, web browser history, and more. Google's third- party cookie ban includes changes to cookies, ads, and other online tracking. This article explains some of the most important changes.
Check out our 10 commandments for Whatsapp marketing success
 How to setup your Whatsapp Business account
There are many ways to setup your business on WhatsApp. You can either create a new group, or add yourself to an existing group. You can also send messages directly to individuals, or groups. Your business name should be included in your message.
The new WhatsApp Business app lets you create groups and chat with colleagues or clients without having to worry about privacy issues. You can also send files up to 1GB and use emojis.
Businesses can use tools to automate, sort, and respond to customer requests. These features help businesses provide better service than normal consumers receive.
Automated messages are useful because businesses often need to send out messages while they're busy doing something else. You can also use them to greet new customers, and to let people know about important information. Message statistics show you how successful your automated messages were.
Labels make it easier to organize contacts and chat with them. You can also create a business profile using a landline instead of a mobile phone number. And finally, if you still have access to a landline phone, then you could use your landline number as your WA Business username. All in all, there are many great reasons to switch to WA Business.